I' m on SPOTIFY, ITUNES, AMAZONMUSIC e YOUTUBEMUSIC
Grazie al mio brano NEVER ALONE (mai soli) sono stato selezionato per entrare a far parte della grande comunità di artisti/musicisti on demand.
I colossi SPOTIFY, ITUNES, APPLEMUSIC, AMAZONMUSIC e YOUTUBEMUSIC hanno pubblicato e messo in vendita il mio brano concedendomi anche il badge di autore verificato su Spotify. 
Ora i brani pubblicati sono 3 cercali nello streaming on demand
https://music.apple.com/us/album/never-alone-mai-soli-single/1535760164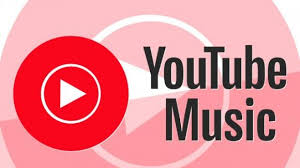 Musica e Arrangiamento / Music and Arrangement by Mario Jr Nicorelli Registrato / Registered at the Homemade digital audio MjN Home Recording Produzione indipendente / Independent production Producer by Mario Jr Nicorelli
@@@@@@@@@@@@@@@
💢 Per contattarmi puoi scrivere una email a : Mnicorelli@nikimage.com oppure vai su:
Il Sito Web https://lnx.nikimage.com
Il profilo Facebook : https://facebook.com/MNicorelli
Il profilo Instagram https://www.instagram.com/mario_jr_ni…
⭐ Per curriculum vitae visitata LinkedIn : https://linkedin.com/in/mario-jr-nico…
‼️‼️‼️‼️‼️‼️‼️‼️‼️‼️‼️‼️
Musica, Dance Music, Dj, Djset, Italy, Italia, Techno, Tomorrowland, Producer, Disco, Edm, Bass Boosted, Treviso, discoteca, video musicale, edm dance music, musica dance, original mix, hit dance, dance Anni 90, disco music, musica anni 80, mega mix, top selection, gingle, vinile, vinyl disc, discoteca musica di tendenza, music television.
#deejay #dj #music #djlife #party #djs #housemusic #dance #djset #techno #djing #producer #djlifestyle #musica #club #electronicmusic #house #techhouse #deephouse #nightlife #deejays #instagood #edm #vinyl #love #lfstudio